Best WordPress Plugins For You WordPress Plugins Best WordPress Plugins For You WordPress Plugins Best WordPress Plugins For You
WordPress Plugins
Best
WordPress Plugins
For You
Howdy Friends
This is Nanne Parmar - Founder of NE Factory
Make Sure You Subscribe Us For More Awesome Blogs For You.
In this article, I am going to share with you Best
WordPress Plugins
For You - You Need To Know
What is WordPress Plugins?
WordPress' plugin architecture allows users to extend the features and functionality of a website or blog. As of June 2019, WordPress.org has 55,131 plugins available, each of which offers custom functions and features enabling users to tailor their sites to their specific needs.
However, this does not include the premium plugins that are available (approximately 1,500+), which may not be listed in the WordPress.org repository.
These customizations range from search engine optimization to client portals used to display private information to logged-in users, to content management systems, to content displaying features, such as the addition of widgets and navigation bars.
Not all available plugins are always abreast of the upgrades and as a result, they may not function properly or may not function at all.
Most plugins are available through WordPress themselves, either via downloading them and installing the files manually via FTP or through the WordPress dashboard.
However, many third parties offer plugins through their own websites, many of which are paid packages.
Top WordPress Plugins For Bloggers
Contact Form 7
Yoast SEO
Akismet Anti-Spam
WooCommerce
AMP
Autoptimize
Contact Form 7 - WordPress Plugins Best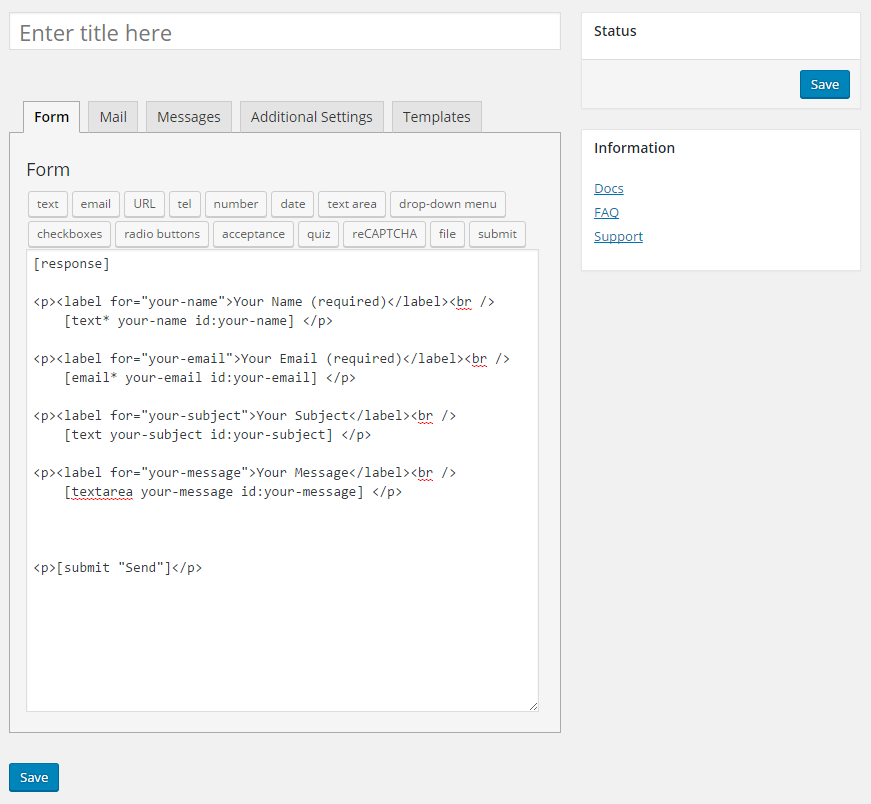 Most Popular Plugin in WordPress. Every Person installed first this plugin in WordPress.
Contact Form 7
can manage multiple contact forms, plus you can customize the form and the mail content flexibly with simple markup.
The form supports
Ajax-powered submitting
,
CAPTCHA
, Akismet spam filtering and so on.
If you activate certain features in this plugin, the contact form submitter's personal data, including their IP address, may be sent to the service provider. Thus, confirming the provider's privacy policy is recommended. These features include:
reCAPTCHA (Google)
Akismet (Automattic)
Constant Contact (Endurance International Group)
Yoast SEO - WordPress Plugins For SEO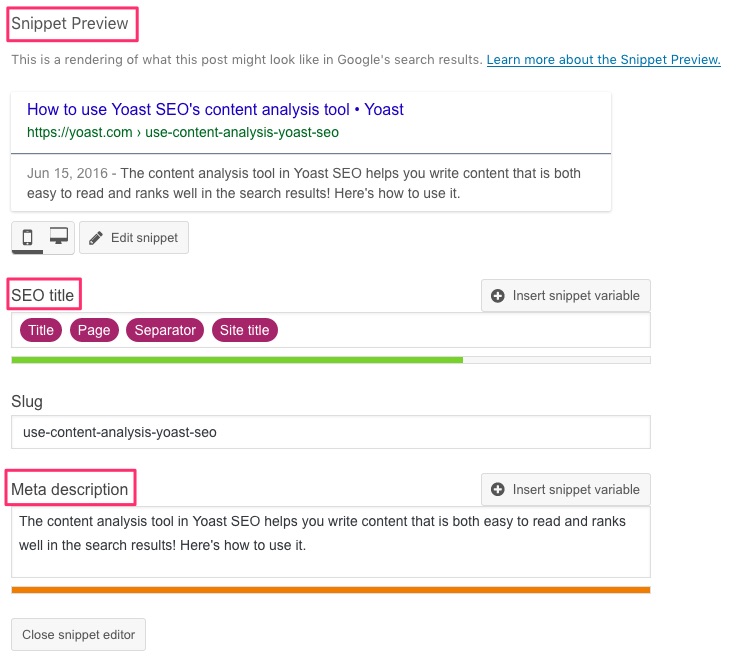 WordPress plugins Yoast SEO
Need some help with your search engine optimization? Need an SEO plugin that helps you reach for the stars? Yoast SEO is the original WordPress SEO plugin since 2008.
It is the favorite tool of millions of users, ranging from the bakery around the corner to some of the most popular sites on the planet.

With Yoast SEO, you get a solid toolset that helps you aim for that number one spot in the search results. Yoast: SEO for everyone.
Yoast SEO does everything in its power to please both visitors and search engine spiders. How? Below you'll find a small sampling of the powers of Yoast SEO:
Taking care of your WordPress SEO
The most advanced XML Sitemaps functionality at the push of a button.
Full control over site breadcrumbs: add a piece of code and you're good to go.
Set canonical URLs to avoid duplicate content. Never have to worry about Google penalties again.
Title and meta description templating for better branding and consistent snippets in the search results.
[Premium] Expand Yoast SEO with the News SEO, Video SEO, Local SEO, and WooCommerce SEO extensions.
[Premium] Need help? Yoast SEO Premium users get 1-year free access to our awesome support team.
Akismet Anti-Spam -
WordPress plugins security
Akismet
checks your comments and contact form submissions against our global database of spam to prevent your site from publishing malicious content. You can review the comment spam it catches on your blog's "Comments" admin screen.
Major features in Akismet include:
Automatically checks all comments and filters out the ones that look like spam.
Each comment has a status history, so you can easily see which comments were caught or cleared by Akismet and which were spammed or unspammed by a moderator.
URLs are shown in the comment body to reveal hidden or misleading links.
Moderators can see the number of approved comments for each user.
A discard feature that outright blocks the worst spam, saving you disk space and speeding up your site.
WooCommerce - WordPress Plugins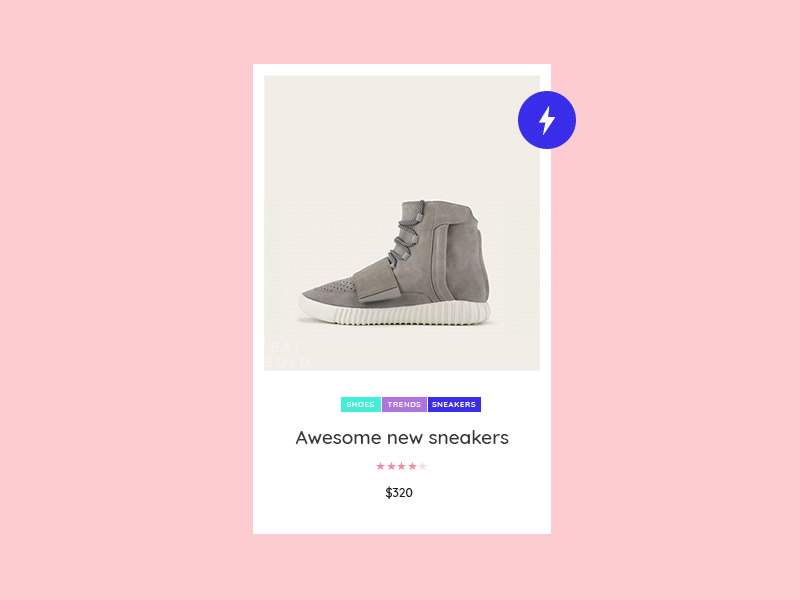 WooCommerce
is a flexible, open-source eCommerce solution built on WordPress. Whether you're launching a business, taking an existing brick and mortar store online, or designing sites for clients you can get started quickly and build exactly the store you want.
Product, Cart, and Checkout pages
Secure payments by credit card and alternatives
Configurable shipping options, including flat rates and label printing
Integrate content and commerce across your site via modular blocks
Automated tax calculations
Google Analytics, MailChimp, and Facebook integration
Central store dashboard with key metrics, and more.
Beyond the basics, WooCommerce is fully customizable and extendable:
Choose a design to suit your brand and industry.
Enhance your store with free and paid extensions: add features and integrate with local and global eCommerce web services.
Inspect and modify any aspect of the core plugin code.
Leverage hooks and filters to modify functions.
Build on top of the REST API and webhooks.
The
AMP Project
is an open-source initiative aiming to make the web better for all.
AMP enables web experiences that are consistently fast, beautiful and high-performing across distribution platforms.
The official
AMP plugin for WordPress
supports fully integrated AMP publishing for WordPress sites, with robust capabilities and granular publisher controls.
Features and capabilities provided by the plugin include:
AMP-first Experiences: enabling full-site AMP experiences without sacrificing the flexibility of the platform or the fidelity of content.
Core Theme Support: enabling AMP compatibility for all core themes, from Twenty Ten all the way through Twenty Nineteen.
Compatibility Tool: when the automatic conversion of markup to AMP is not possible, debug AMP validation errors with detailed information including the invalid markup and the specific components responsible on-site (e.g theme, plugin, embed); validation errors are shown contextually with their respective blocks in the editor.
CSS Tree Shaking: automatically remove the majority of unused CSS to bring the total under AMP's 50KB limit; when the total after tree shaking is still over this limit, prioritization is used so that the all-important theme stylesheet important is retained, leaving less important ones to be excluded (e.g. print styles).
AMP Stories (beta): the AMP plugin enables the creation, editing, and publishing of AMP Stories in WordPress; leverage the magic of storytelling the WordPress way!
Autoptimize - WordPress Plugins
Autoptimize makes optimizing your site really easy. It can aggregate, minify and cache scripts and styles, inject CSS in the page head by default but can also inline critical CSS and defer the aggregated full CSS, moves and defers scripts to the footer and minifies HTML.
You can optimize (and even convert to WebP) and lazy-load images, optimize Google Fonts, async non-aggregated JavaScript, remove WordPress core emoji cruft and more.
As such it can improve your site's performance even when already on HTTP/2! There is extensive API available to enable you to tailor Autoptimize to each and every site's specific needs.
We Hope You Like The Articles- "Top WordPress Plugins For Bloggers" Do Share On Facebook And Whatsapp. Subscribe Us For More Awesome Content. Leave A Comment Below For Queries About WordPress Plugins.